Review
They spilled the blood of the people I loved most.
Now it's my turn to paint this town with theirs.

I could tell just from reading the blurb and from that stunning cover that I was going to enjoy this book and I 100% did! This book hooked me from start to finish and I had a hard time putting it down. I love a good romantic suspense and this book had it all, a badass heroine on a quest for justice, an equally badass hero with a surprisingly tender side, a strong plot, and loads of action that'll keep you up all night flipping the pages. Caitlin Ashford may not have actually died the night the rest of her family was brutally murdered but for all intents and purposes the person she was before that night died the day she realized the only way she would get justice for her family was if she went and took it herself. When she returns to her hometown seven years later, a highly trained assassin, she's set on making everyone involved with killing her family pay with their lives.

This book was so good! Even if there hadn't been such a great romance woven in here, I think I would have still loved just seeing Caitlin going around and taking out all the bad guys. The injustice that was laid out at the start of the book was so well done and really set the tone for the rest of the book and really made you want to root for Caitlin to succeed in her mission. But then enter The Hunter and what starts to be a really great game of cat and mouse but turns into a scorching hot romance between this unlikely pair. Even though they were both trained killers, there was such a vulnerability and realness in both of them that made it easy to connect with them. They'd both been wronged in their pasts and suffered greatly as a result so it's no surprise to see their broken pieces call out to each other. Their chemistry leaped from the pages. But their paths were unknowingly so intertwined that I couldn't stop reading to find out how it was all going to play out.

The action was non-stop in this one and I loved that. There was never a dull moment right up to the end. I even enjoyed the few twists and turns that were thrown our way near the end, I honestly didn't expect one of them. If you enjoy a fast-paced, steamy romantic suspense that's also full of heart and characters that you can totally root for you need to check out this book! I think it's going to be one of my top reads of 2020! (And seriously, could that cover be any more beautiful? It's absolutely stunning!)
Hell Hath No Fury, an unforgettable tale of loss, betrayal, and revenge in this romantic suspense standalone by RC Boldt, is now live!
Seven years ago, they took everything from me. My father. My husband. My child.
When they stole my chance at justice, I vowed to get revenge.
Then I met him.
He tempts that long-lost part of me, but his presence is a reminder that betrayal lurks around every corner.
Their biggest mistake is underestimating my commitment for vengeance.
They don't realize that when it comes to a woman like me, hell hath no fury.
Download your copy today!

Amazon: https://amzn.to/2YMROJr
Amazon Worldwide: http://mybook.to/HellHathNoFuryRCBt
Apple Books: https://apple.co/3dstQaD
Nook: https://bit.ly/2Aeh3KB
Kobo: https://bit.ly/3fvvrhP
Google Play: https://bit.ly/3bduneY
Goodreads: http://bit.ly/2uzMKeS
Excerpt:
He's a creature of habit, and it only makes things easier on my end.
I watch as he makes quick work of the steps leading from the precinct to the curbside where a food truck is parked, clearly raking in the cash if the coming and going of countless employees is any indication.
Detective Warren pays, then stands off to the side as he waits for his lunch order to be called. I study him through the small monocular from where I lie haphazardly sprawled on one of the benches across the street, and my eyes catch sight of a small nick along the left side of his jaw.
Thanks to the last vagrant who claimed this spot, I lie on padded newspapers clad in an oversized dark green poncho, the hood covering my head. With my projected air of defeat and filth, I easily blend in with the others in the vicinity.
Once the detective collects his order, I wait until he heads toward the stairs leading back to the building before I make the call.
Carefully stacking his to-go coffee on top of his Styrofoam takeout container, he withdraws his cell and stares down at the screen for a beat before answering.
"Detective Warren."
"Hello, Detective. I've been meaning to call you." The free voice-distortion app is doing its job, thankfully.
"Who is this?" He immediately glances around, searching for sight of anyone who stands out.
"Do you know what's been going on with the Dixie Mafia these days?"
There's a subtle stiffening of his shoulders. "Who the hell is this?"
"You've been working hard, but nothing's stuck, huh?" It's a rhetorical question, so I don't pause for him to answer. "Well, that dirty money that went missing the other night? It found its way to a good cause. The Salvation Army and the Center for Abused and Neglected Children." My voice hardens. "Those organizations will do that blood money justice."
Detective Warren shakes his head slowly. "You can't just go around killing people." As he gains momentum, his tone grows firmer. "That's not how things work."
I glare even though he can't see me. "That's how things work now, Detective. When the justice system fails, someone else needs to step in."
"You can't—"
"Hey, Detective?" I interrupt suddenly. Because there's my cue: the wince-inducing screech of the city bus's brakes as it draws to its scheduled stop in front of the precinct. "Be careful shaving next time. It'd be a shame to nick any more of that handsome face." The bus blocks my view of the detective as I end the call, then peel off the poncho, and tuck it beneath the thick wad of newspapers before I stride away.
I'm out of sight before the bus drives off.
Meet RC: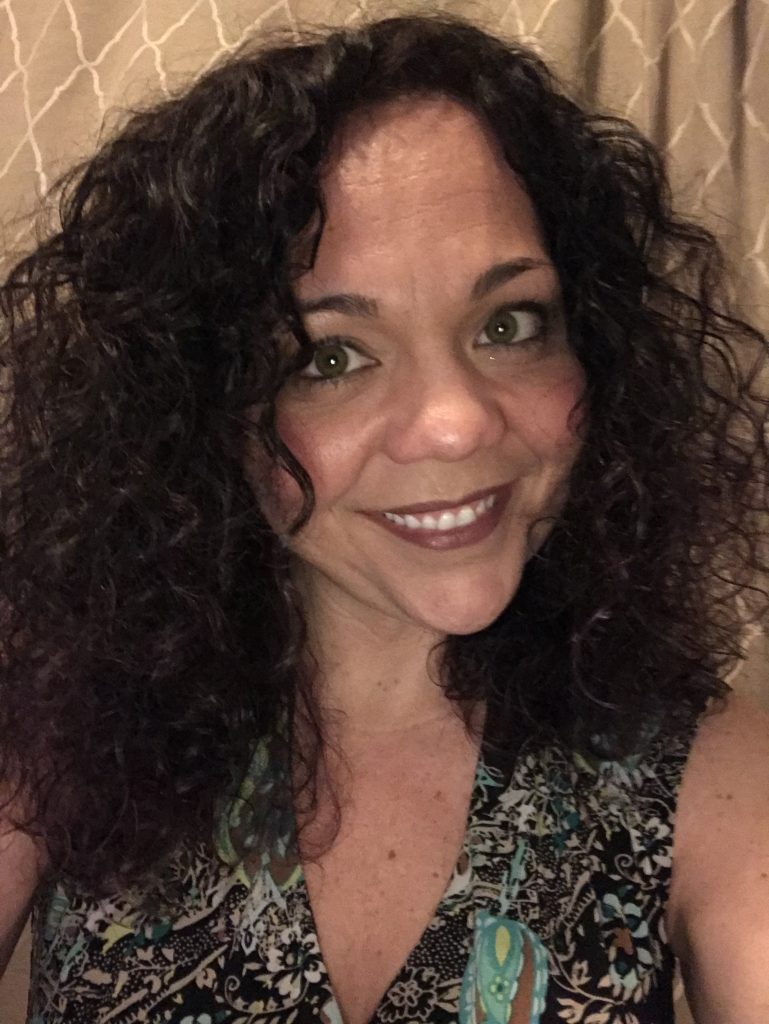 RC Boldt enjoys long walks on the beach, running, reading, people watching, and singing karaoke. If you're in the mood for some killer homemade mojitos, can't recall the lyrics to a particular 80's song, or just need to hang around a nonconformist who will do almost anything for a laugh, she's your girl.
Connect with RC Boldt:
Facebook:http://bit.ly/RCBoldtFB
Website: http://www.rcboldtbooks.com
Twitter: https://twitter.com/RC_Boldt
Instagram: http://bit.ly/RCBoldtIG
Bookbub: http://bit.ly/RCBoldtBB
Amazon: https://amzn.to/2Kq1H9C
Goodreads: http://bit.ly/RCBoldtGR